Traditional and gourmet restaurant in Palermo
Restaurants near palermo cathedral,
our gourmet restaurant passes on the secrets of the traditional sicilian food.
Our cellar
Wine List
Aromas strong as the breaking wave, tuff immortalized by the sun, Etna that boils. Sicily boasts hilly, volcanic, mountain and desert landscapes. For centuries farmers have cultivated vines wherever possible, giving birth to strong and powerful juices from fragrances with clear and safe nuances. We have selected 100 strictly Sicilian wines, the best ones, to make the tasting experience more enveloping.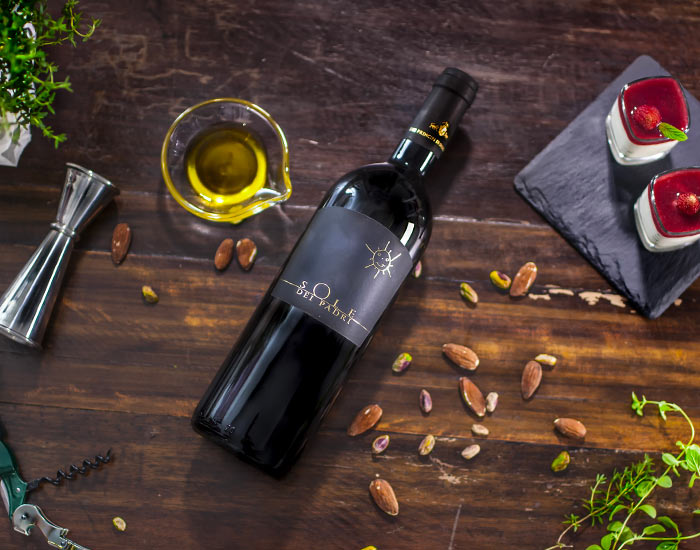 I designed the tasting menus to let you live a colorful and complete tasting experience but you can also freely choose à la carte menu. My will explain every detail, every secret hidden under the layers of flavors that I wrapped on each recipe.
Welcome
A' Cuncuma Restaurant
Embroidered curtains, wicker weaves, fish nets, creels, the underground tunnels of Beati Paoli, the hidden meanings in the high reliefs of the Cathedral.. The tradition travels in time through passed down secrets. The Sicilian cuisine seems simple but it is also the result of subtle alchemy.
The Palermitan chef Vincenzo Pinto is part of the Sicilian cuisine élite because in A'Cuncuma Restaurant he menaged to offer two experiences: the gourmet dinner with two tasting menus and the traditional dinner presented with high level shades.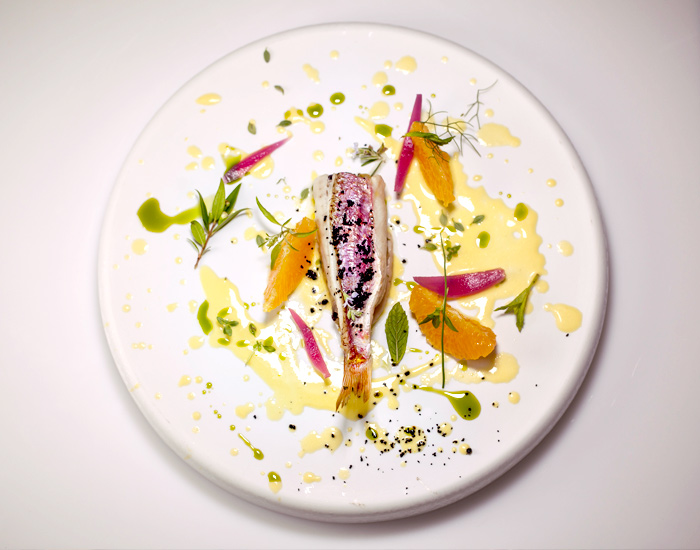 «Compared to Rome, Sicily seems to have a more creative gastronomic scene and A 'Cuncuma is certainly one of the best. The Chef goes to every table, guaranteeing quality and satisfaction. High level and creative, a great experience».
IckFick
on TripAdvisor
«A' Cuncuma has passed all the tests. The tasting menu is deserving of a Michelin star. The place may appear inconspicuous and the service very familiar, but the quality of food, presentation and especially happy combinations of ingredients leave no doubt. Even pasta with sardines is another thing».
Sebastiano M
on TripAdvisor
«For me and my wife it was not the first experience of haute cuisine in Sicily but Vincenzo Pinto appropriately placed himself in the élite of Sicilian chefs. The tasting menu was a creative but faithful path to the island's dishes and flavors».
di Giga97
on TripAdvisor
«When it comes to Sicilian cuisine, they are the TOP! You experience a unique culinary experience. I recommend the route TASTING, there is no other chef who knows better to represent the Sicilian tradition, like Vicenzo Pinto. The only restaurant where I can not wait to go back».
Alessio A
on TripAdvisor
«There are many restaurants to choose from in this city, but my hypothesis is that few provide the sophistication of flavors and presentation experimented in A 'Cuncuma. The sublime combination of flavors made us savor every bite during dinner».
BorderTerrierMom2
on TripAdvisor
Our secrets melts in your mouth.